APPROACH
PLANT BASED
"The current world population of 7.6 billion is expected to reach 9.8 billion in 2050", UN

Feeding a growing and more affluent global population healthily, fairly and sustainably means a re-think of current practice.
At Coppola Foods we promote a balanced diet rich in vegetables and legumes, believing that plant-based protein alternatives are a clear path to sustainability success.
As the population expands so must humanity adapt, and we are excited to be a part of the global change.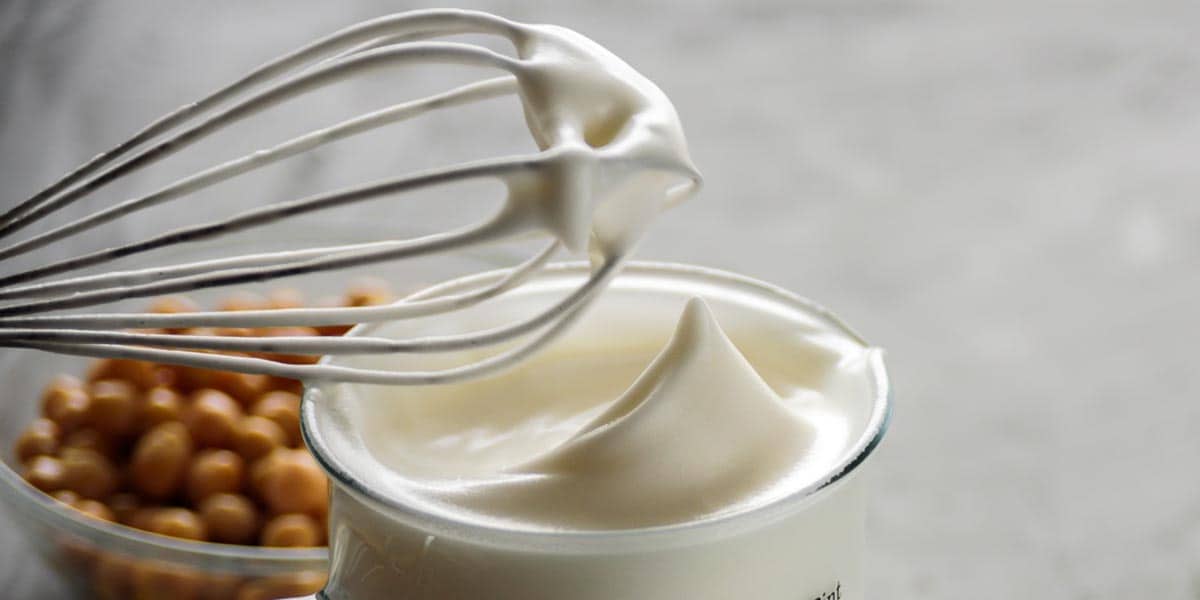 FABALOUS AQUAFABA
We have developed and patented our own process for the production of aquafaba, which is viable in economic terms and implementable on industrial scale.
Aquafaba is a water-based viscous liquid, rich in organic substances deriving from legumes. This liquid has emulsifying and foaming properties, which make it an excellent substitute for eggs.
Fabalous aquafaba can be used in the production of mayonnaise, meringues, mousses, ice creams, biscuits and desserts. Potentially, it could have wider application and, in particular, in vegan cuisine.
The by-product from this patented process are chickpeas which we use as the main ingredient for our dairy free Fabalous organic hazelnut and cocoa chickpea spread.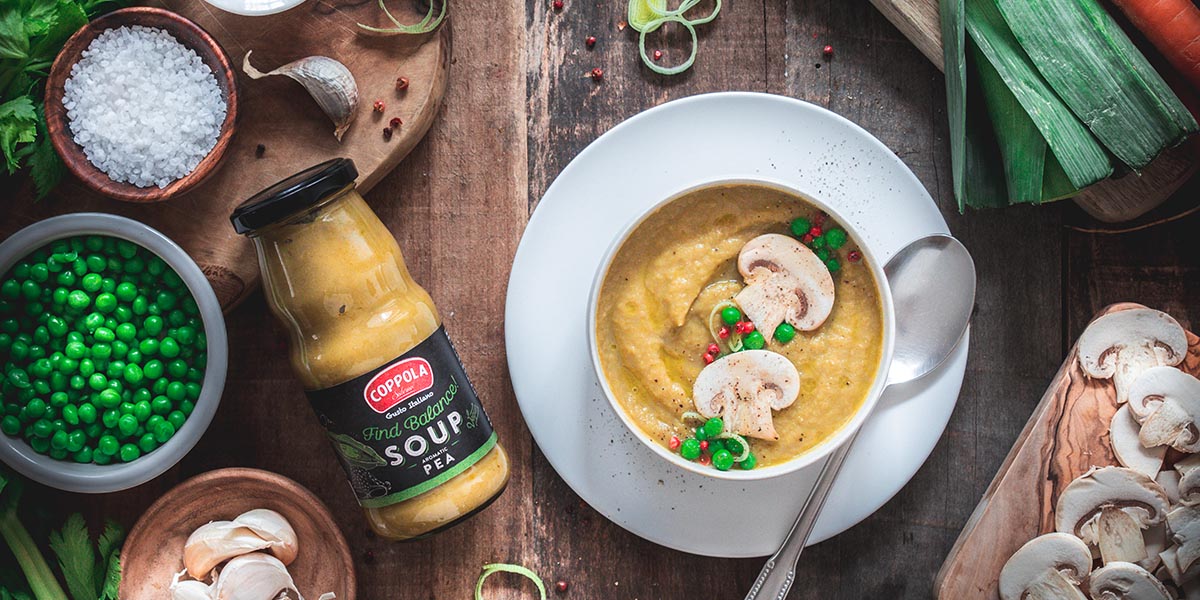 POWER SOUPS
Our range of 100% vegetable soups are made from quality vegetables and boosted with healthy ingredients such as turmeric, ginger, sesame, chili and basil!
No sugar, dairy or thickeners are added to our Powersûp Soups. Our soup's creaminess is due to us using more vegetables in our soup than other brands, which means less water overall. Dairy is used by some brands, when they need to add extra creaminess to soups with a high water content, and less vegetable content than ours.
The result of our plant-based recipe is four unique, naturally creamy vegetable soups that can be gently heated before eating, or used as healthy sauces with pasta, rice, fish or chicken.
Additionally, our soups are shelf stable and are packed in glass bottles; plastic-free and 100% recyclable packaging!
CHOCOLATE SPREAD
Our Fabalous chocolate spread is a delicious combination of organic hazelnuts, cacao and chickpeas. This chocolatey treat can be enjoyed guilt free, as we use 57% less sugar and 81% more protein than the leading cacao and hazelnut spread brand, while it is also 100% plant-based, as no dairy is used.
This chocolate spread is also palm oil free, gluten free and soy free. The result is a fantastically rich, sweet spread, to be used over pancakes or toast for an indulgent breakfast, or just spooned straight from the jar, guilt free.
Our Fabalous organic chickpea spread received the Innovative Better-for-You Product of the Year at Food Matters Live 2019.

- VISIT SITE -