BOTTEGA COPPOLA RECEIVES THE OSPITALITA' ITALIANA CERTIFICATE
MONTES CLAROS, BRAZIL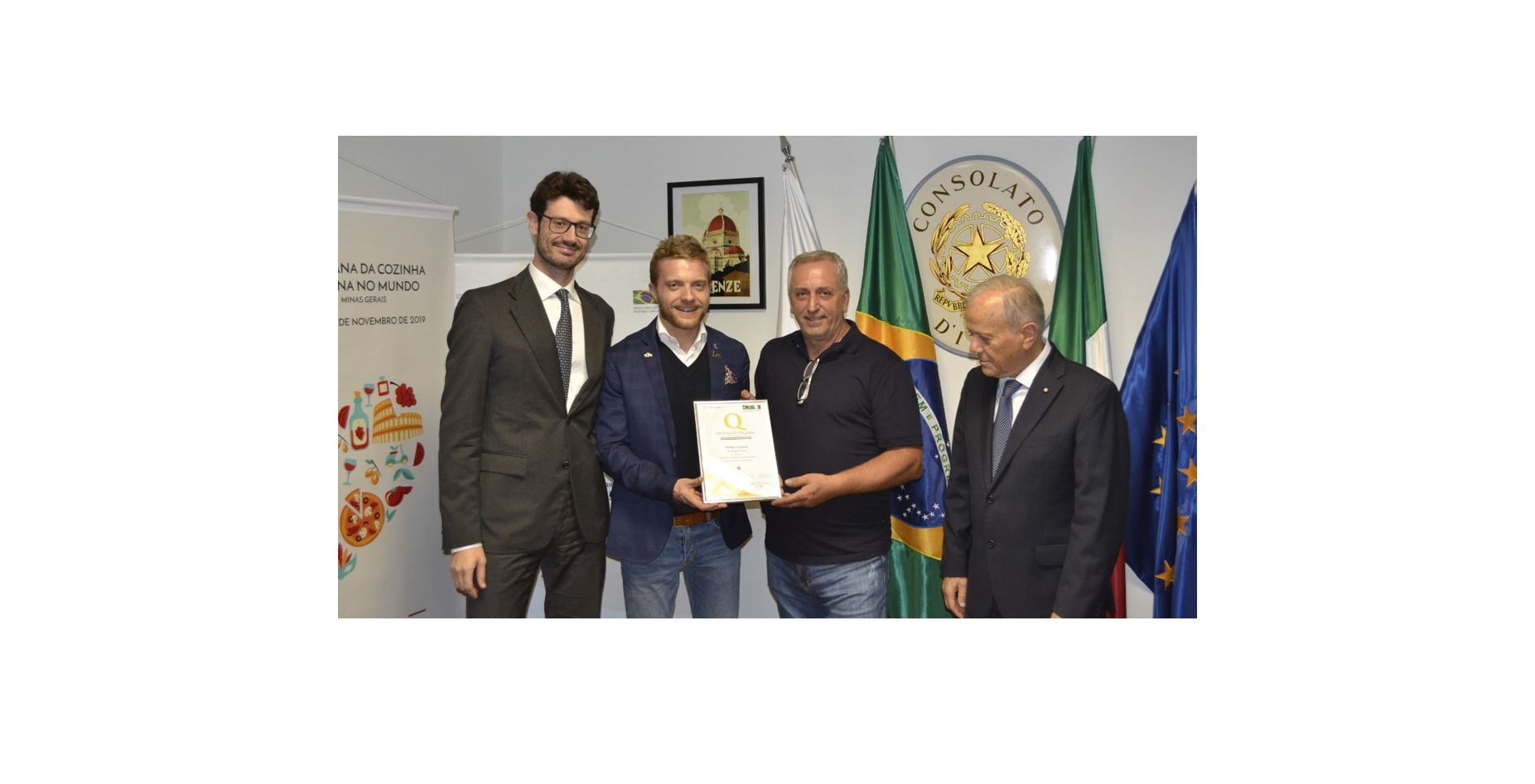 Bottega Coppola, was honoured for the second year with the "Ospitalità Italiana" quality certification that acknowledge the most authentic and best Italian restaurants in the world.
The award recognised the standard of the dishes on Bottega Coppola's menu and the high quality genuine Italian ingredients and recipes used.
The award was presented to Andrea Carpentieri, founder of Bottega Coppola, by Dario Savarese , Italian consul in Minas Gerais.
Ospitalità Italiana recognition is organised by Unioncamere in collaboration with F.I.P.E. – Federazione Italiana Pubblici Esercizi – and with the support of IS.NA.R.T. – Istituto Nazionale Ricerche Turistiche.
The certification is designed to celebrate the history, culture, quality and authenticity of Italian Food.
For further information, images, or samples please contact
Andrea Carpentieri
email: info@coppolafoods.com.br
website: www.coppolafoods.com.br
About Coppola Foods do Brasil
Coppola Foods do Brasil was created in 2015 as a partnership between Coppola Foods, an innovative Italian food company, with a legacy from southern Italy dating back to 1903, and the Italian restaurateur Andrea Carpentieri.
The company was funded with the aim of distributing and marketing good food from Italy in Brazil.
Today, Coppola Foods do Brasil represents a portfolio of leading Italian brands and fine international products that can be found in many Brazilian homes and restaurants.
Coppola Foods do Brasil distributes and markets its products directly and through local distribution partners to retail, wholesale and foodservice customers throughout Brazil.
Our office is in Montes Claros, Minas Gerais, and we cover the entire Brazilian market through two distribution platforms in São Paulo and Santa Caterina.
In 2017, the partnership opened the first Bottega Coppola, a restaurant and pizzeria, in Montes Claros.