TOP 10: GAME-CHANGING VEGAN CONDIMENTS AND SPREADS
ABOUT TIME MAGAZINE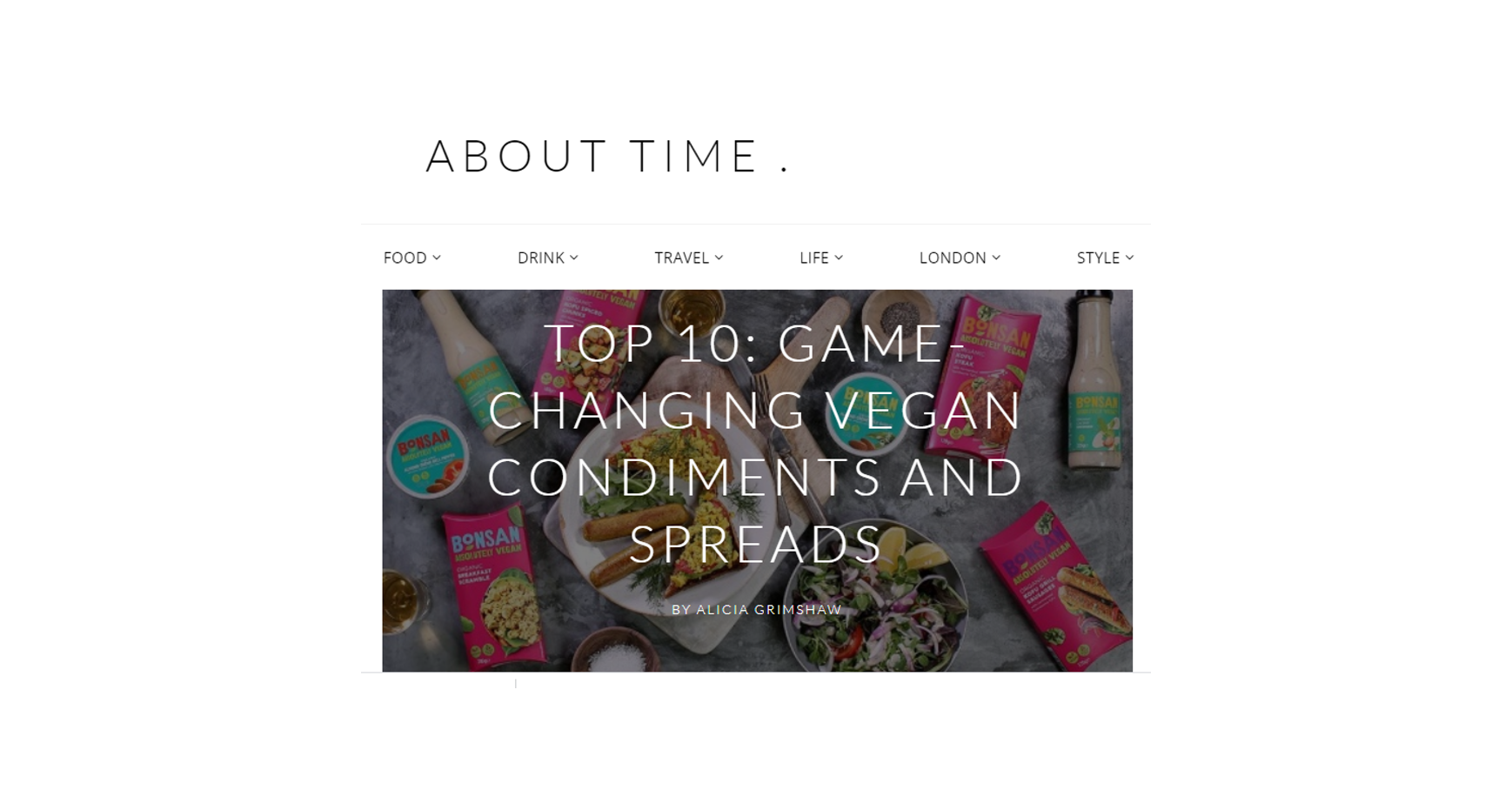 For a Hazlenut Spread: Fabalous
The Lowdown: Fabalous' Organic Hazelnut and Cocoa Spread features a delicious combination of organic hazelnuts, cocoa and chickpeas, and it's the first Hazelnut-Choc spread to use chickpeas as the primary ingredient (32%), with each jar containing on average 128 dried chickpeas and 8 shelled hazelnuts. The premium spread has an indulgent, intense chocolatey flavour from its higher cocoa content, a smooth and silky texture, and the unique draw of protein and fibre-rich chickpeas and reduced sugar.
Best Served With: On toast with banana.
Price: £4.99
Where: Amazon
For further information, images, or samples please contact
Federica Bolognese
email: info@coppolafoods.com
twitter: @coppolafoods
website: www.coppolafoods.com
About Coppola Foods
Coppola Foods is an innovative food company committed to making good food better.
We offer a comprehensive range of premium quality, tasty, nutritious and sustainable food products together with an excellent level of service and attentive solutions to fulfil the needs of customers and markets.
Our range of authentic Italian food products are cornerstones of the Mediterranean diet. This includes tomatoes, legumes, vegetable products, sauces, condiments and grain products.
We are a fourth-generation family business with a long heritage in the production and marketing of food products, dating back to 1903 in Salerno, in Southern Italy.