COPPOLA CLASSICO SAUCE WINS 1-STAR AT GTA 2018
GREAT TASTE AWARD 2018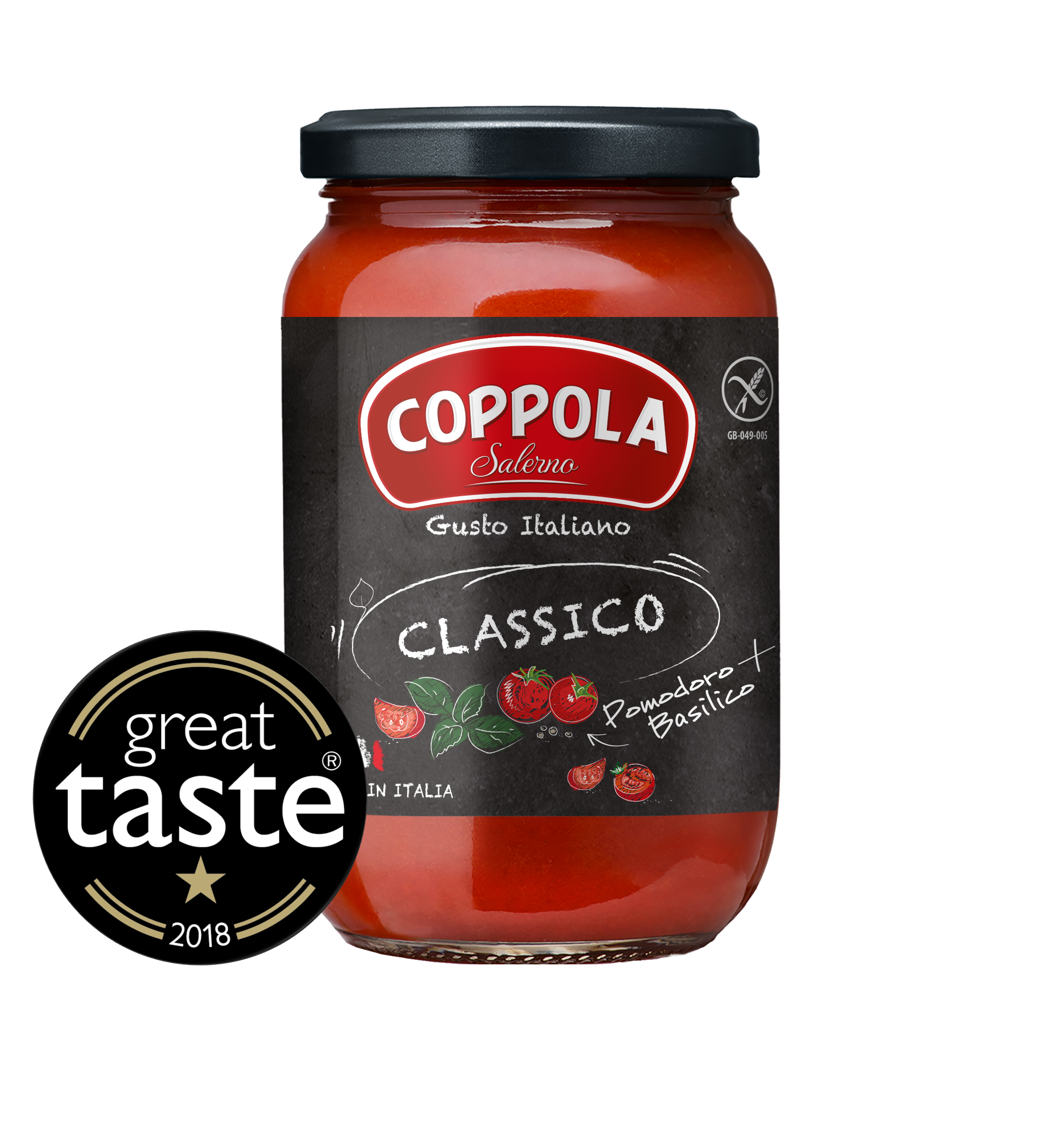 Great Taste, the world's most coveted food awards, which celebrates the very best in food and drink, has announced the Great Taste stars of 2018. Coppola Foods, a fourth generation Italian food family company from Salerno, in the South of Italy, was awarded a 1-star at Great Taste Award, for its Coppola Classico Sauce - No sugar added.
Judges commented "This sauce has a good consistency and a rich tomato flavour and it is pleasing pieces of basil leaf can be seen in the sauce. The tomatoes are good quality and the natural sweetness means no sugar is required. Great colour and particulates. Tomato flavour shines through".
Download horizontal product image
Download vertical product image
For further information, images, or samples please contact
Maria Suleymanova
email: info@coppolafoods.com
twitter: @coppolafoods
website: www.coppolafoods.com
About Coppola Foods
Coppola Foods is an innovative food company committed to making good food better.
Good being nutritious, sustainable and tasting good. Better by using simple, healthy, quality ingredients, and applying labelling which is distinctive, transparent and informative.
We offer a comprehensive range of authentic Italian food products, cornerstones of the Mediterranean diet including preserved tomatoes, legumes and vegetables, tomato sauces and pesto, oil, vinegar and condiments, rice, polenta and couscous which we sell to major retail, foodservice and manufacturing clients.
What is Great Taste?
Great Taste is the largest and most trusted accreditation scheme for fine food and drink. Established in 1994, it encourages and mentors artisan food producers, offering a unique benchmarking and product evaluation service leading to an independent accreditation that enables small food and drink businesses to compete against supermarket premium own label brands.