COPPOLA SALERNO CONCEPT
PACKAGING OF THE WORLD - JULY 2013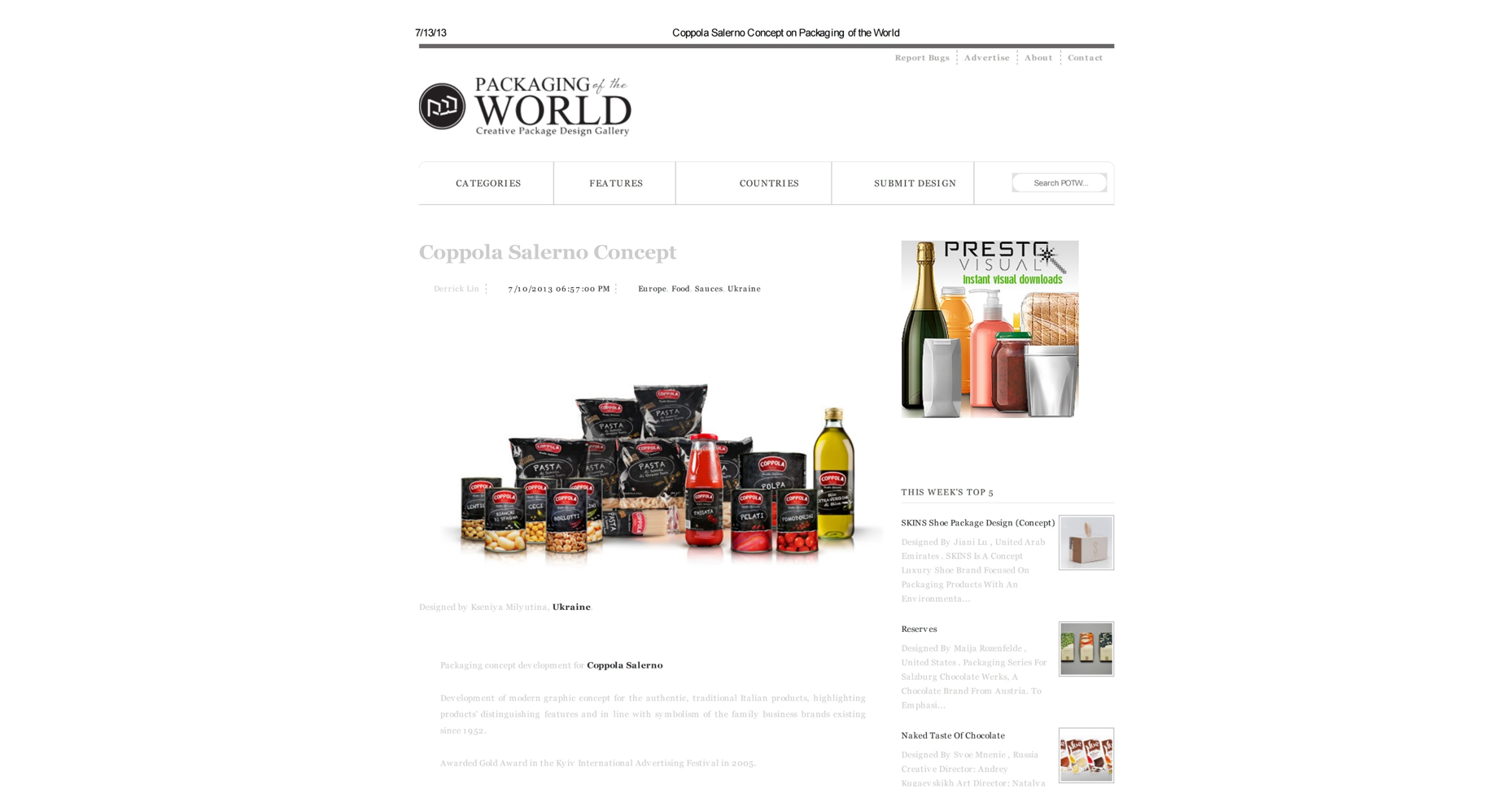 Packaging concept development for Coppola Salerno.
Development of modern graphic concept for the authentic, traditional Italian products, highlighting products' distinguishing features and in line with symbolism of the family business brands existing since 1952.
Awarded Gold Award in the Kyiv International Advertising Festival in 2005.
For further information, images, or samples please contact
Federica Bolognese
email: info@coppolafoods.com
twitter: @coppolafoods
website: www.coppolafoods.com
About Coppola Foods
Coppola Foods is an innovative food company committed to making good food better.
We offer a comprehensive range of premium quality, tasty, nutritious and sustainable food products together with an excellent level of service and attentive solutions to fulfil the needs of customers and markets.
Our range of authentic Italian food products are cornerstones of the Mediterranean diet. This includes tomatoes, legumes, vegetable products, sauces, condiments and grain products.
We are a fourth-generation family business with a long heritage in the production and marketing of food products, dating back to 1952 in Salerno, in Southern Italy.